Our Story | Providing Pet Supplies in the Baltimore Area for Over 20 Years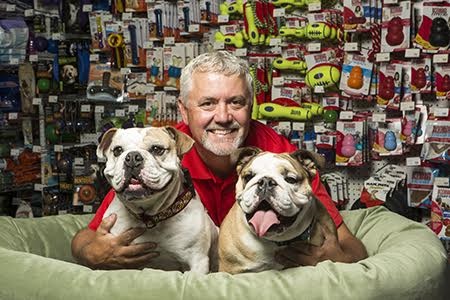 Family owned for over 20 years, Pet Depot has served their customers offering the best pet supplies and food in the Baltimore area.
With an incredibly friendly staff with over 60 years of knowledge in the pet industry, Pet Depot prides itself in having the very best customer service and experience.
At first the store only carried pet supplies, foods, etc. After a few years of owning the business, Dan and Lisa Lyons decided to add nine self-serve dog washes to their services. Since then, Pet Depot has been the best spot to bathe your dog in Baltimore.
A few years later, the Lyons family then again decided to expand their store and services by implementing Baltimore's first Hydrotherapy Pool. Pet Depot's dog exercise hydrotherapy pool has seen many dogs recover from countless different types of surgeries with tremendous results (torn acl, hip issues, neurological issues, overall muscle weaknesses, etc) while creating a fun environment for dogs and their owners.
Every day we continue to cater to the needs of the pets and their owners by implementing and innovating within to create the best pet store.
The wait is over! The Pet Depot Happy Hour Special is officially back! Reserve a time Monday-Thursday from 11-2 and receive 50% OFF your pups swim.
Offered By: Pet Depot
About us
Pet Depot is your home for premium pet supplies in Baltimore, as well as quality pet care services. Our pet supply store is just minutes from the Baltimore Beltway and I-83 in Timonium and features a full service retail store, a state of the art hydrotherapy pool, an award winning on-site obedience training center, nine self service dog grooming stations and more.