{service.name}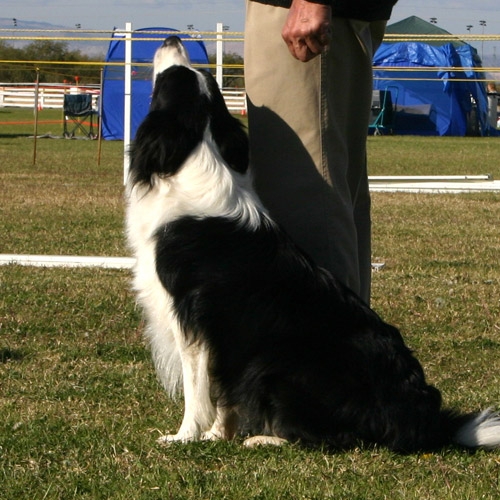 Obedience Classes
Obedience Training Maryland
Based in Timonium, Maryland, Pet Depot offers its dog obedience training classes to Baltimore County MD pet owners in Baltimore City, Cockeysville, Reisterstown, Roland Park, Towson, and surrounding areas.
Meet our award-winning dog obedience trainer, Janet Boss. Janet has over 37 years of dog training experience and has been teaching group classes and providing in-home behavior counseling and training since 1990.
Janet has served as chair of Baltimore City's Vicious Dog Hearing Board, as a Board Member of the MD SPCA for a decade (as well as Committee Member and Chair for the last 16 years), as Intake Coordinator for Goldheart Golden Retriever Rescue, Rescue Chair and Recording Secretary of Capital Region Flatcoasted Retriever Club, and member of Oriole Dog Training Club and No Speed Limit Flyball Team. She has appeared on numerous local and national television and radio programs and has been extensively quoted in Country Living magazine, and Best Friends Dog Obedience was awarded "Best of Baltimore" by Baltimore Magazine in 2001.
Janet enjoys hunt training and flyball with her 3 dogs.
All dog training classes are held Monday, Tuesday or Thursday nights in our spacious climate controlled dog training room. Choose from between novice dog obedience training or advanced obedience dog training classes.
Basic Dog Obedience Training: 10 Dogs per class; Dogs must be three months of age or older; Dog training handlers must be 10 years of age or older.
Advanced Dog Obedience Training: 10 Dogs per class; All dogs must be graduates of a basic class!
Eight week one-hour dog training sessions are $140.00 per dog.
Monday and Tuesday Nights at 6pm, 7pm, and 8pm.
Our dog trainers are just minutes from the Baltimore Beltway and I-83 in Timonium. Feel free to contact us, call at 410-561-0931 or drop by and check out our wide selection of pet supplies!

Pet Depot is located in Timonium, Maryland and offers quality pet supplies, organic and holistic cat and dog food, self-serve dog washing stations, dog obedience training, and a state of the art dog hydrotherapy pool to pet owners in Baltimore County, Timonium, Baltimore, Towson, Cockeysville, Hunt Valley, Roland Park, Reisterstown and surrounding regions.
We are constantly adding new specials to our site. Be sure to check back often!
About us
Pet Depot is your home for premium pet supplies in Baltimore, as well as quality pet care services. Our pet supply store is just minutes from the Baltimore Beltway and I-83 in Timonium and features a full service retail store, a state of the art hydrotherapy pool, an award winning on-site obedience training center, nine self service dog grooming stations and more.