{category.name}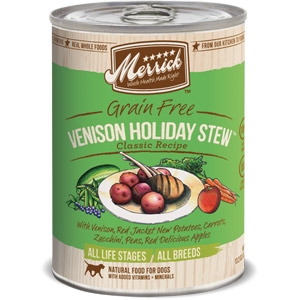 Manufacturer: Merrick Pet Care
On New Year's Day you celebrate with an old family recipe that is timeless and delicious. The parades are on TV and the venison stew is simmering on the stove, filling the house with a wonderful aroma. Our family made this dish available after our dog, Annie, devoured a bowl and now expects it every day. Merrick Classic Grain Free Venison Holiday Stew™ contains no artificial colors, flavors or preservatives. 13 oz.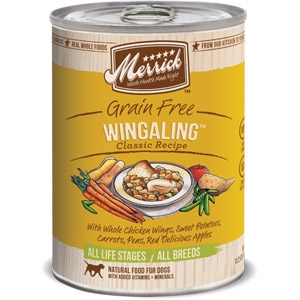 Manufacturer: Merrick Pet Care
Once upon a time there was a magical place called Wingaling™ and it had the best tasting chicken in the world. The Merrick's would like to welcome your dog into this wonderland of flavor that is chicken paradise. Merrick Classic Grain Free Wingaling™ Canned Dog Food contains no artificial colors, flavors or preservatives. It contains delicious home-style chunks that your dog will love. 13 oz.
The wait is over! The Pet Depot Happy Hour Special is officially back! Reserve a time Monday-Thursday from 11-2 and receive 50% OFF your pups swim.
Offered By: Pet Depot
About us
Pet Depot is your home for premium pet supplies in Baltimore, as well as quality pet care services. Our pet supply store is just minutes from the Baltimore Beltway and I-83 in Timonium and features a full service retail store, a state of the art hydrotherapy pool, an award winning on-site obedience training center, nine self service dog grooming stations and more.